1
« on: August 07, 2022, 07:38:15 pm »
Hi,
I'm currently experiencing (I think) some hardware issues. My machine freezes and is fine after a reboot. Since everything is frozen the only error messages I get are whats on screen when the machine dies (there is nothing in the logs.)
At first I thought it was the SSD, but SMART statistics look fine.
Since I thought it could be the sata cable I replaced the sata cable and used a different connection on the motherboard. But the problem only seems to be getting worse. At first the machine only froze once a week, now I'm down to daily issues. These are the error messages from two different occasions: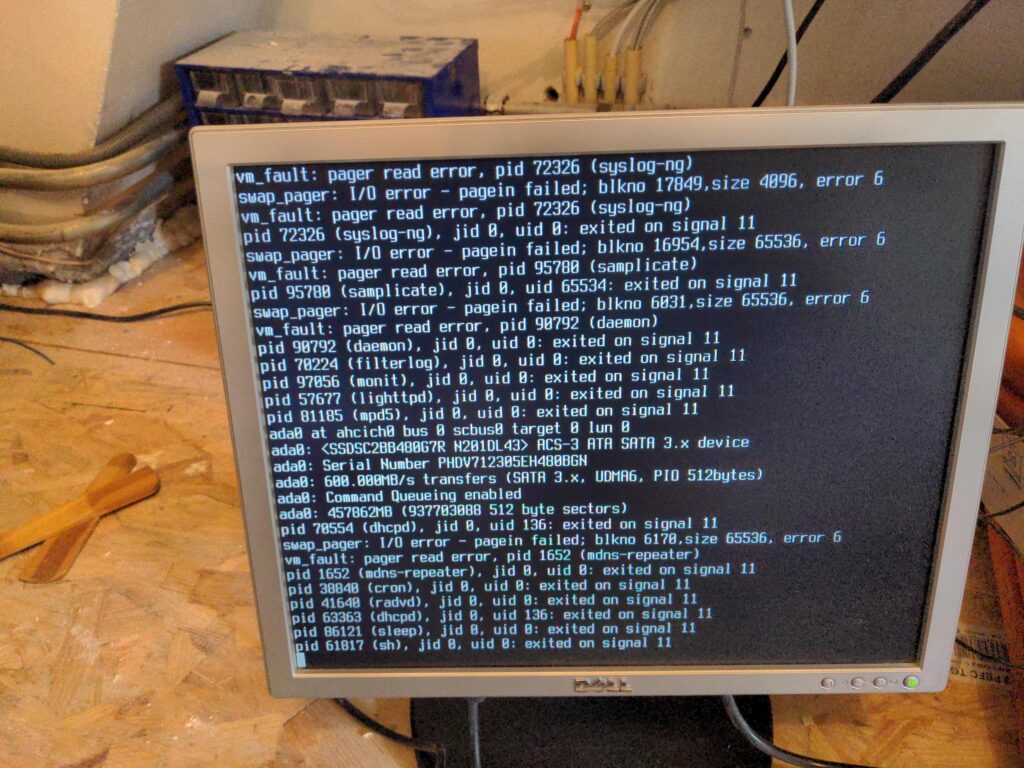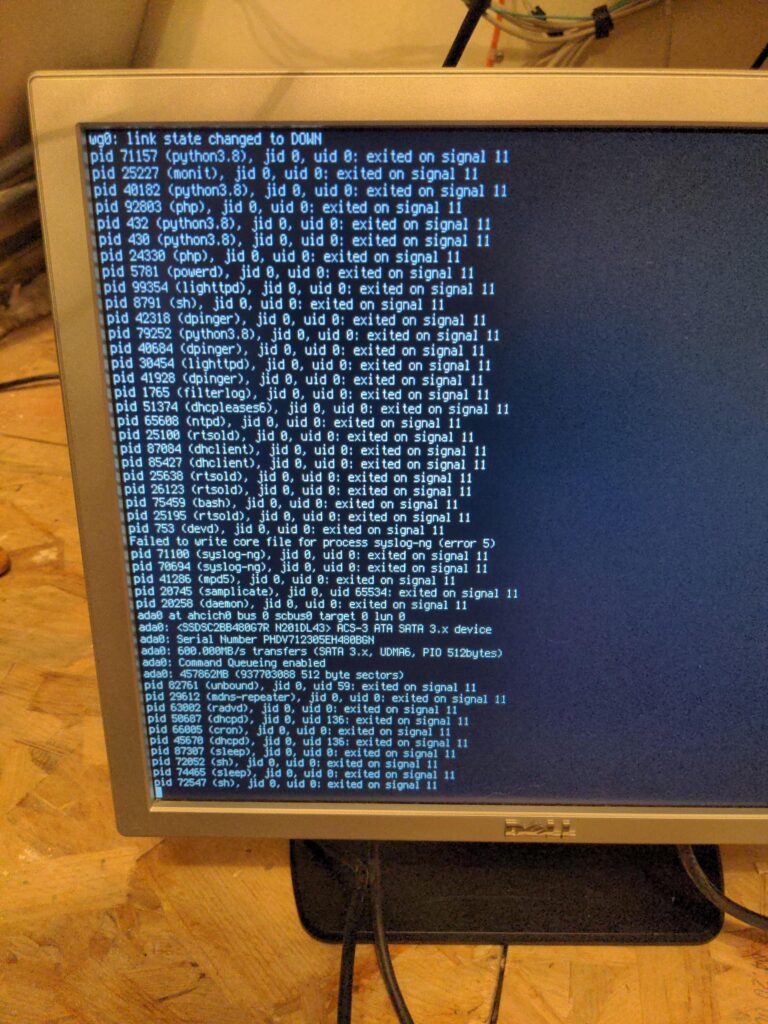 The specs of my software and machine
Software version:
OPNsense 22.4.3_1-amd64
FreeBSD 13.0-STABLE
OpenSSL 1.1.1q 5 Jul 2022
Hardware:
Motherboard: Asrock Rack X470D4U
Processor: AMD Ryzen 5 3500X
RAM: Kingston KSM26ED8/16ME
SSD: Intel DC S3520 2,5" 480GB
All suggestions are welcome since I find the issue really hard to troubleshoot.